The EzRun MINI28 is the first 1/28 sensored brushless ESC from Hobbywing and was launch on the 7th of July, 2022. Both the software and hardware structures are tailored for 1/28 and 1/26 scale competitions. The exquisite appearance and powerful functions have attracted worldwide attention as soon as it was listed.
The extremely light (5g without wire) and small shaped ESC (length 22mm, width 14mm), is convenient for wiring and enhances stability on the track.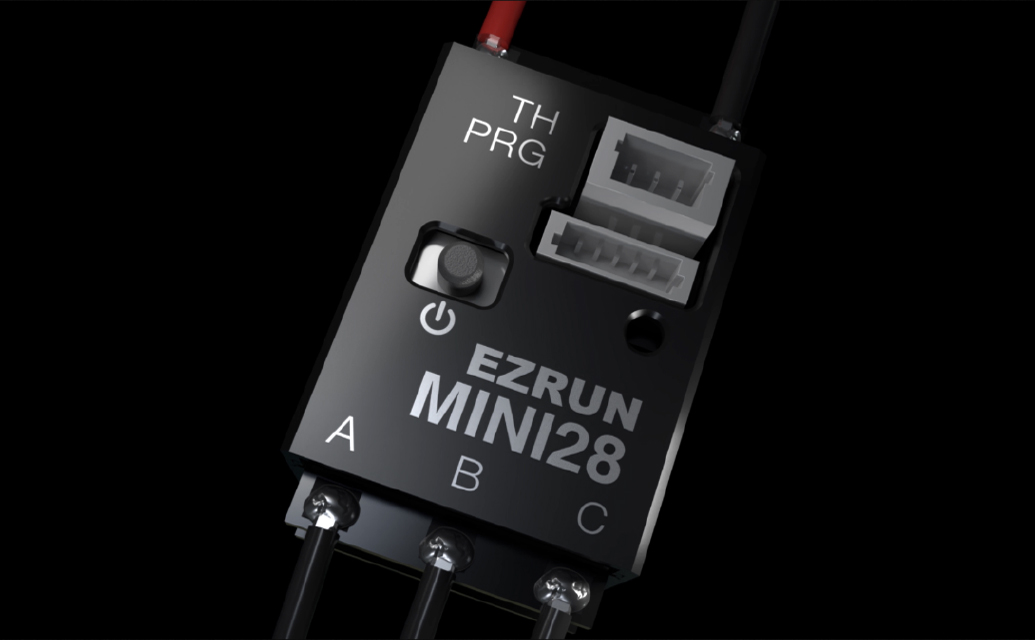 The ESC is equipped with an extremely high output current(30A), an adjustable BEC voltage(6V/7.4V), coupled with a maximum output current at 5A to easily meet the input power demand of high-torque and high-voltage servos.
In addition, enjoy the ultimate control experience with the EZRUN Mini28 including a total of 26 adjustable parameter items, supports OTA Bluetooth connection and is built-in with two racing application modes (Zero timing and Modified). It is easy and convenient to use, allowing you to stand out amongst your competitors on the race track.